Ξ September 8th, 2005 | → 0 Comments | ∇ Misc |
Stumbleupon
Review
of :
http://www.praktica-collector.de/images/Dresden_1945.jpg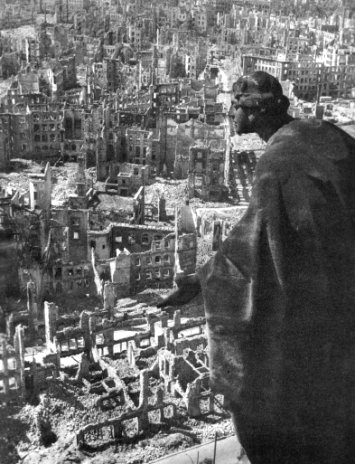 View From The Dresden City Town Hall
Richard Peter sen.
One of the few building to escape the firestorm of 13/14 Feb 1945 that destroyed 6 square miles of city. The statue is "Goodness" by Richard guhr.
Leave a reply
You must be logged in to post a comment.