Stumbleupon
Review
of :
http://www.leegallery.com/stoneex.html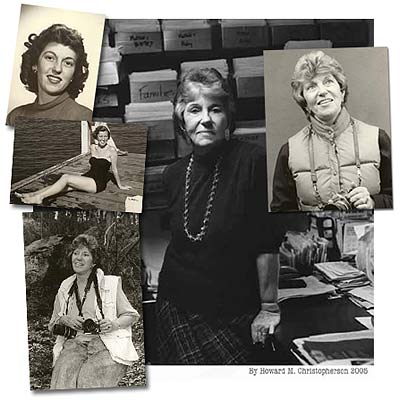 From the page: "Erika Stone, American (Born Germany), 1924-
Although she considers herself to be a mostly self-taught photographer, Erika Stone majored in Art at City College of New York and she studied with Berenice Abbott and George Tice at the New School of Social Research. In the 1940s she became a member of the Photo League and it is here where she discovered her passion for documentary photography. By the age of 17 she created one of her first bodies of work, the Bowery series, and she has had a long and productive career in photojournalism ever since.
Stone worked as a photojournalist until 1960 and was a stringer for both Time and Der Spiegel magazines. She has won many awards for her work, including one from the Life Magazine Contest for Young Photographers in 1951. Her photographs have appeared in the U.S. Camera Annuals of 1952 and 1954-56 and her commercial work has been published in magazines, text and trade books around the world. With the birth of her two sons, Stone began photographing her family and she has produced a number of books including: Pro Techniques of Photographing Children,Tot's Shots, and The Whole Child. Her work has been in several exhibitions and is in permanent collections including: The New York Public Library, the Museum of the City of New York, George Eastman House and the ICP in New York.
Erika Stone's images of faces range from the famous to the not so famous. From photographs of a playful Marilyn Monroe at a circus opening or a graceful Ginger Rogers on the tennis court, to a somber elderly woman selling newspapers on a Paris street corner or women gossiping on the streets of New York, the viewer is drawn to that place in time and, if only for a moment, shares in that brief interaction."
Leave a reply
You must be logged in to post a comment.